Update from Energy Resources Director, Dan Bedbury
An Eventful Fall 2022 for Clark Public Utilities Regarding Long Term Power Supply
Staff completed several key, impactful resource contracting decisions in late 2022 that put us on a trajectory to meet state clean energy mandates under state's Clean Energy Transformation Act (CETA). These actions involved optimization of current contract provisions, as well as negotiating a new long term power purchase agreement (PPA) for existing hydro in Washington State. These accomplishments took years to negotiate and complete, and I am proud of the expertise our qualified internal team at Clark Public Utilities demonstrated to secure these long term clean energy investments.
Box Canyon Power Purchase Agreement
In October 2022, Clark Public Utilities signed a PPA with Pend Oreille Public Utility District for the entire output of the Box Canyon Hydroelectric Project (Box Canyon), located in northeastern Washington. The PPA begins in January 2026 and runs through December 2041 with rolling three year evergreen terms. Box Canyon is a run-of-the-river hydroelectric facility with little to no storage capacity. Average annual generation from Box Canyon is expected to be 50 aMW, or equal to approximately 9 percent of Clark Public Utilities' projected 2026 retail load. Box Canyon generation is 100 percent carbon-free and will assist Clark Public Utilities in meeting its non-emitting energy requirements under CETA. Any and all emission credits, renewable energy credits, allowances, green tags and any other environmental attributes are included in the purchase. Adding more hydro generation to our resource portfolio will allow us to displace the River Road Generating Plant (RRGP) more often, especially during spring runoff. Reductions in RRGP generation will reduce local pollutants.
Bonneville Power Administration Post-2028 Contract
Under the Bonneville Power Administration's current rate structure, each Bonneville Power Administration customer effectively receives a share of output from the Federal System known as its Tier 1 allocation. Total Tier 1 allocations were roughly equal to the capability of the Federal System under critical water conditions when the current contract began in 2012. Power requirements above Tier 1 allocations may be purchased from the Bonneville Power Administration at Tier 2 rates or from alternative suppliers.
Clark Public Utilities is purchasing all of the Bonneville Power Administration Tier 1 power made available to us under the current Bonneville Power Administration power contract that expires September 30, 2028 and is taking steps necessary to purchase all power made available under the next Bonneville Power Administration contract that begins October 1, 2028. To help facilitate this effort, in October 2022 Clark Public Utilities and the Bonneville Power Administration finalized an agreement that will allow us to reduce the amount of RRGP generation that is dedicated to serve load under the post-2028 Bonneville Power Administration power contract. Under the proposed agreement, the RRGP contract resource declaration will decrease from 225 aMW to 102 aMW, and Clark Public Utilities' allocation of the Bonneville Power Administration's power will increase by 123 aMW. Under CETA, utilities' resource portfolios must be greenhouse gas neutral by 2030. The resource mix for each utility must be at least 80% non-emitting and the balance of emitting resources (like RRGP) must offset their emissions through alternative compliance methods such as purchasing Renewable Energy Credits (RECs) or carbon offsets. Historically the RRGP has served 30 to 40% of our load. Beginning in 2030 RRGP can only serve 20% of our load. This means the plant can only run, on average, 5 months each year.
In addition, Clark Public Utilities is encouraging the Bonneville Power Administration to provide a 100 percent carbon-free Tier 2 product under the post-2028 power contracts. Tier 2 products can be used to serve load growth above utilities' Tier 1 allocations which, for the post-2028 contract, will be set based on 2023 loads plus adjustments for historic energy efficiency achievements. Based on a recent proposal from the Bonneville Power Administration, each utility's Tier 1 allocation will be increased by 50% of the self-funded energy efficiency each utility achieved during the period 2012-23. As it stands today Clark Public Utilities' Tier 1 allocation will be increased by 21 aMW thanks to its historic energy efficiency achievements. This adjustment to Clark Public Utilities' Tier 1 allocation is the 2nd highest adjustment of all of the Bonneville Power Administration's 134 customers.
Introducing our newest Key Accounts Manager, Mike Wallace
It is my pleasure to announce a change to our Key Accounts Team. Mike Wallace is the newest addition to the team, however he is not new to the utility. For the last 8 ½ years, Mike has been an Energy Counselor. He is known for his investigative skills and being able to find the hidden energy vampire in a home. During the pandemic, he stepped up and assumed the increased responsibility of working with small commercial accounts. This experience helped him transition into the Key Accounts role seamlessly. Mike has begun to reach out to his accounts and will continue to over the next few months. Mike will also continue to perform the majority of our CLIP inspections, while also supporting our high-density load program. Welcome Mike Wallace!
Another Successful Key Accounts Forum!
The Key Accounts team hosted our annual customer forum in person in October and invited our largest business customers.
Representatives from more than 25 different business customers heard from CEO/General Manager Lena Wittler on the state of the utility, Accounting Manager Bryan Johnson covered the financial stability of the utility, Power Supply Manager Steve Andersen provided a power supply update, Key Accounts Senior Manager Zeecha Van Hoose and Key Accounts Manager Bill Hibbs gave updates on our industrial and commercial energy efficiency programs, Technical Services Manager Ryan Brown walked through our plans for substation seismic upgrades and Washington State Department of Commerce representative Luke Howard shared details about the state's Clean Buildings Act.
It was a jam-packed agenda that provided valuable information to our business customers and some important insights into the goings on at the utility. If you missed it and would like to receive a copy of the presentations, please contact your Key Accounts Manager.
We look forward to our next forum in Q4!
NEW Community Solar Project Opportunity for Business Customers
Clark Public Utilities is partnering with the Port of Camas-Washougal to develop a new renewable energy resource, the Community Solar East project. The project includes a 799 kilowatt solar array that will be located on five industrial building rooftops at the Port of Camas-Washougal. On March 14th 2023 at 3:00pm the Utility will be hosting a community meeting with our business and government agency customers where our project team will share project details, answer customer questions, and you'll have an opportunity to reserve a slice of the project. The meeting will be held at the Utility Community Room (1200 Fort Vancouver Way, 98663) and a virtual Zoom option will be made available.
Interested in participating in this project? Mark your calendar for the meeting and fill out the survey below to help us gauge interest:
https://www.surveymonkey.com/r/CG7C5QM
Energy Efficiency Programs
Clark Public Utilities' energy efficiency programs continue to help businesses invest in energy savings opportunities. Please let your Key Accounts Manager know if you are planning upgrades or new investments to see if you qualify for incentives. You can also find more information here.
2022 E Source Large Business Customer Satisfaction Study Results
Last year, Clark Public Utilities partnered with E Source to conduct a study of large business customer satisfaction that we use to improve the value of service we deliver to our largest business customers. This nationwide study looks at how our largest accounts interact with their account manager and the utility, helping our Key Accounts team see what is important to customers and how we perform compared to those values. Clark Public Utilities came in second place (just hundredths off a first place result) with our score improving from the last study. Data from the study shows that our large business customers cite providing reliable energy, being trustworthy, and working to keep energy prices down as the most important attributes for a utility to have. We are proud to say that these are consistent areas of our focus and attention at Clark Public Utilities.
We would like to say "THANK YOU" to the customers who took the time to participate in the survey. We very much value the data from this study as we are always looking for ways to better serve our customers. If you have any questions on this study, please contact your Key Accounts Manager.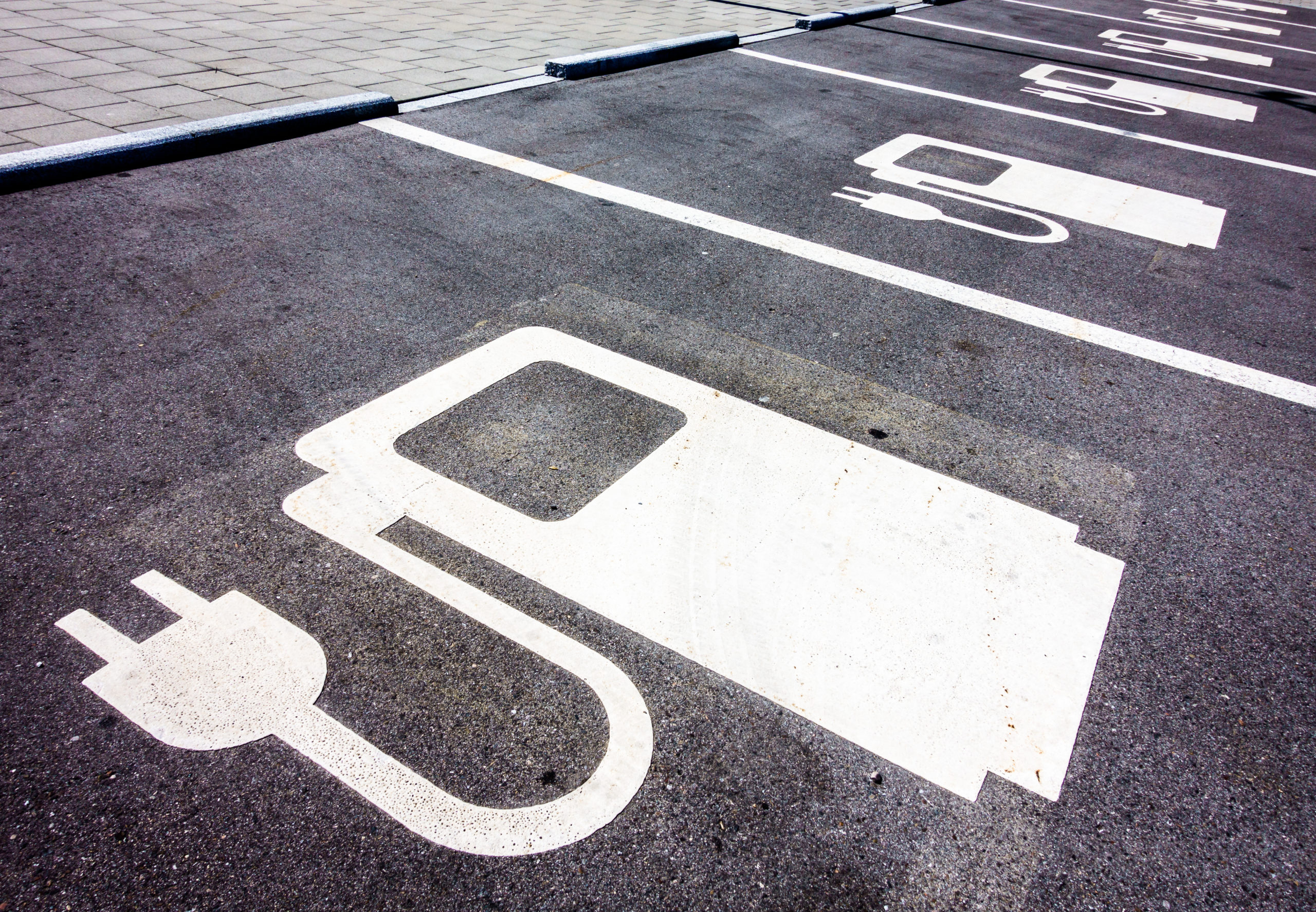 EV Grant Available
Clark Public Utilities is seeking 2023 project partners for our EV Grant program. The EV grant program offers financial grants that cover up to 50% of applicable project costs to government agency, and non-profit customers that are deploying publically accessible EV charging infrastructure. Project costs include the procurement costs of the EV chargers, construction costs and electric infrastructure upgrade costs. 2023 grant funds are limited, if you are interested in the program please contact your Key Accounts Manager to schedule a meeting with our EV program team.
Upcoming Trainings
Attend the 2023 Smart Buildings Center Technical Webinar Series at no cost. This offer is valued at $79 per person per webinar. Registrations are limited and will be processed on a first-come, first-served bases. Click here to learn more about the webinar schedule and topics. If you are interested, contact your Key Accounts Manager.
April 21 in Portland: Oregon APEM Spring Forum
Check the Oregon Association of Professional Energy Manager (APEM) website for more information as it becomes available or contact Key Accounts Manager Bill Hibbs at [email protected] or 360-992-3340. This will be a half day forum on the morning of April 21.
April 26 in Seattle: Pump System Fundamentals
The Pump System Fundamentals live instructor-led course is a training course designed to educate and train pump engineers, technical sales, pump system owners, designers, and operators on the fundamentals of pump and system design, including system hydraulics and calculations, pump and system curves, system components, factors affecting reliability and energy consumption, and control. Find out more and register here.