Utility Continues to Serve Customers Through COVID-19 Pandemic
As the impacts of COVID-19 continue to ripple through our community, we remain unwavering in our focus on the core mission of this utility: providing safe, reliable and affordable electric and water service. And caring for our customers with around the clock virtual customer service via phone, email, web platforms and creative problem-solving. Despite nearly 18 months of business as entirely unusual, our utility has continued to serve customers while keeping employees safe and healthy. These priorities remain in place, and all activities in customer homes or facilities is limited to only critical work that can be done safely and within state public health guidelines.
Staff is working diligently on forward-looking planning related to the Clean Energy Transformation Act while remaining attentive to the immediate needs for assistance and flexibility in our community. We are fortunate that customers who have not been impacted economically have continued to pay utility bills throughout the pandemic and the utility is working with those experiencing financial crisis to address arrears through payment arrangements and connection to community resources.
Looking ahead, your Key Account Managers are eager to help identify conservation and efficiency opportunities in your facilities and facilitate access to available incentives. The ongoing COVID-19 crisis has many facility managers looking at air flow systems to increase exchange and increase safety, and these upgrades also provide opportunities to increase efficiency and lower energy costs. System controls that limit wasted energy when buildings are empty, as is happening more often again with COVID-19 cases rising, are another way to reduce energy use during this chapter. As questions arise in the remainder of the year, we hope you'll reach out and we'll find ways to help.
Save the Date
Our upcoming Key Accounts Forum will be held virtually on October 13 from 9am to 11am. Highlights include presentations from Clark Public Utilities General Manager, Lena Wittler and Chief Financial Officer, Melissa Ankeny. There will also be information shared about our new Transportation Electrification program and commercial and industrial program updates.
Invitations to follow!
Clark Public Utilities Preparing First Clean Energy Implementation Plan
In 2019, the Washington State legislature passed the historic Clean Energy Transformation Act (CETA) and Governor Inslee signed the legislation into law that summer. The primary mandate of the statute, requiring net carbon-free electricity supply, does not go into effect until 2030, but there are other statutory requirements for Clark Public Utilities right around the corner. The utility's first Clean Energy Implementation Plan (CEIP) is due to the Department of Commerce by January 2022, and work is underway. The CEIP is a four year planning document for years 2022-2026 that will map out our path and actions needed to be compliant with the CETA law starting in 2030.
One of the primary components of the CEIP is a requirement to include a public process with our customers and community organizations that will ensure our clean energy future is equitable and accessible for the full population of Clark County. The details of the CEIP will also include annual targets for carbon-free electricity, energy conservation programs and demand response initiatives.
Our initial work with community partners will focus on the development of "customer benefit indicators" that we will use to track progress within the CEIP. Utility staff will utilize this feedback to complete a draft version of the utility's CEIP. All customers will have an opportunity to review the draft plan and provide input and comments through our CEIP webpage that is currently under development. As always, if there is a specific issue you would like us to consider in the CEIP please contact your Key Account Manager.
The final version of the CEIP will be posted on the Clark Public Utilities website once the Board of Commissioners formally adopts the plan later this year.
Do You Own a Covered Commercial Building Over 50,000 Square Feet?
If so, there is a new statewide Clean Building Performance Standard (Standard) that may apply to a building you own starting in 2026. The Standard is mandatory for all covered commercial buildings located in the state of Washington where the sum of nonresidential, hotel, motel and dormitory floor areas exceeds 50,000 gross square feet, excluding the parking garage area.
The Department of Commerce (Commerce) will be posting compliance requirements and a full list of possible covered commercial buildings on the Clean Buildings webpage, available beginning July 1, 2021. The list was generated using records obtained from each county assessor and other available information sources. Commerce will also be mailing notification letters to building owners after quality assurance checks on impacted participants have been completed.
An Early Adopter Incentive Program launched on July 1, 2021. This program provides financial incentives to encourage early compliance with the Standard. A form is available on the webpage for building owners to communicate their intent to apply. Incentive funds are limited to $75 million. For all information about this program including qualifications for incentives, please visit the Clean Buildings Early Adopter Incentive Program webpage.
Source: WA State Department of Commerce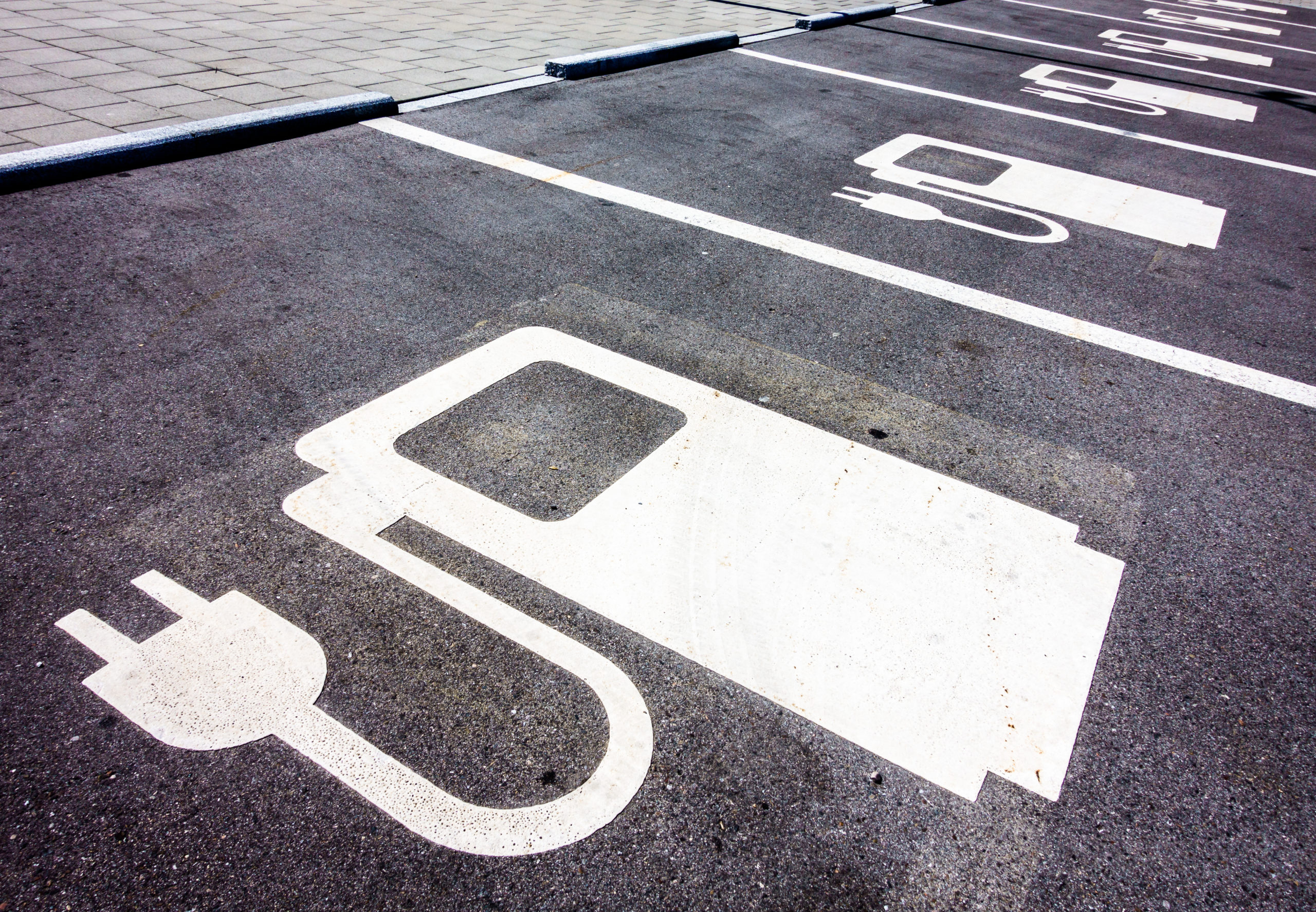 Electric Vehicle Charger Rebates
In early 2021 the Clark Public Utilities Board of Commissioners adopted the utility's Transportation Electrification (TE) Plan, paving the way for the creation of the customer facing electric vehicle (EV) related incentive programs. We are pleased to announce an April launch of our new incentive programs with a focus on encouraging the installation of EV charging infrastructure. The team at Clark Public Utilities designed a level II charger rebate program, specific to our commercial and industrial customers. You can now collect a $500 rebate for the installation of each qualified level II EV charger. Qualified units are Energy Star certified and have the ability to connect to the internet; in an effort to make the purchasing process easy our team developed a qualified product list of level II chargers. The program webpage has the qualified list of level II chargers linked, as well as, the program rebate form. Budget permitting, there is no limit to the amount of rebates a customer can collect and we look forward to assisting you with this program. Additional information on the Clark Public Utilities TE Plan can be found here. If you have questions regarding this new program, please contact your Key Account Manager.
Lighting Controls and HVAC Integration
Can lighting controls also control HVAC systems? According to experts at the recent Efficiency Exchange 2021 conference, full integration between the two is getting closer every day. A panel that included representatives from four energy efficiency organizations discussed their work to improve integration of HVAC controls with networked lighting controls (NLC) and luminaire level lighting controls (LLLC).
Integrated systems bring many benefits
Multiple demonstration projects are taking place across the country to increase interactivity between the two systems. When fully embraced by the market, panelists say integrated systems will produce a range of benefits to end-users, including significant energy savings, better occupancy data, and alerts to HVAC needs before they happen. If you need a lighting upgrade, talk to your contractor about adding NLCs or LLLCs to the project. It will improve your energy savings today and prepare you to add the HVAC integration at another time. Selecting NLC or LLLC lighting products that are BACnet compatible will make it easier to integrate HVAC controls later. Similarly, if your HVAC system needs an upgrade, look for BACnet compatible products to utilize available and future NLC and LLLC sensors.
Source: Trade Ally Network
Your Contact Information Is Important To Us!
Annually, we reach out to update our emergency contact information for your business. We use this in case of an emergency, power outage, storm or other critical times when we need to contact you or someone within your organization. Look for an e-mail from us in the next few weeks, or feel free to send in any updates or questions to [email protected].