What is CLIP?
The Commercial/Industrial Lighting Incentive Program helps accelerate the return on your energy-efficiency investments! We offer cash incentives to help you implement approved energy efficient lighting measures. The result is lower energy and maintenance costs and a brighter, safer and more comfortable work environment.
Why are we offering the CLIP program?
Advances in lamp, ballast and lighting control technology generate ongoing opportunities for energy savings and reduced maintenance costs. Clark Public Utilities is committed to pursuing all cost-effective energy conservation. The benefit to local businesses is immediate and the energy savings is good for all utility customers.
What are the eligibility requirements?
Commercial, industrial and new construction business customers who need energy efficient lighting upgrades are all eligible. Your dedicated account manager can answer any questions you have about projects that may qualify for the program.
What are the current incentives
Incentives are calculated using the Clark Public Utilities Lighting Tool. Typically, the incentive caps at the lower of either 70 percent of total project costs or the total of the BPA per unit (deemed) incentive.  To download a copy of the most recent version of the Clark Public Utilities lighting tool, please click here.
What are the program requirements?

All projects must reduce kilowatt-hours by 25 percent or more over existing system.
All lamps and PCB ballasts must be disposed of or recycled according to applicable environmental requirements.
Steps to participation

Schedule a pre-installation lighting audit with a licensed contractor participating in the Clark Public Utilities Contractor Network to determine energy-saving potential of a lighting upgrade.
If you plan to do the work yourself, please contact Commercial Program Manager, Mike Wallace at (360) 992-3135 or

[email protected]

to get started
Your selected trade ally will submit a lighting calculator to

[email protected]

to receive approval of the project based on the audit findings.
Following approval from the utility, the contractor installs the lighting upgrade.
After installation, an itemized invoice is received, a post-installation lighting inspection and audit is coordinated through the utility.
The incentive check is processed once the inspection is completed successfully.
Your energy savings and project costs will vary. Program requirements and rebate amounts are subject to change without notice. We do not endorse any particular contractor, manufacturer or product. We make no express or implied warranties of these products or installations. There are limits to rebates and grants (when available).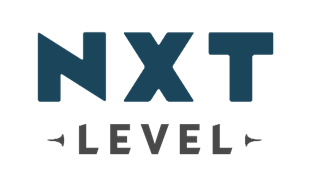 NXT Level: Comprehensive Lighting Training
NXT Level is a free, online training program established to help trade allies become leaders in the lighting industry. NXT Level was designed in partnership with Northwest utilities, industry experts, and trade allies from around the region. In addition to covering core functions like lighting concepts, technologies and codes, it also provides core skills in other important areas, like sales and customer service, to help lighting contractors confidently manage every step of a lighting project. Earning the NXT Level Designation allows trade allies distinguish themselves from others in the market.