Demonstrate your company's commitment to environmental responsibility.
For as little as $1 a month, you can support the development of clean, earth-friendly electricity through our Green Lights program. Green Lights is offered in partnership with the Bonneville Environmental Foundation and supports wind, solar and other forms of clean, renewable power in our region. Enroll today ›
Contact your Key Accounts Manager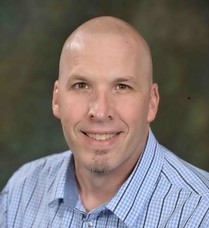 Every business in Clark County has a dedicated account manager. Give us a call or use the easy online form with questions or to sign up for Green Lights.
How to Calculate Your Contribution
Each block of Green Lights power cost $1 and associated with 100 kWh of renewable energy. If your monthly electricity use is 10,000 kWh, participating in Green Lights at ten percent is only $10 per month. Or go 100% renewable for $100 per month.
| Participation Level | 10% | 30% | 50% | 100% |
| --- | --- | --- | --- | --- |
| Green Lights Blocks | 10 | 25 | 50 | 100 |
| Green Lights Cost @ $1 each | $10 | $25 | $50 | $100 |
| If monthly electricity usage = 10,000 kWh | | | | |
About the Project
Participation is voluntary and flexible.
There's no time commitment and you can choose to change or stop your contribution at any time.
For as long as you choose, the cost of participation is added to your electric bill each month.
Contributions collectively fund the development of new, non-polluting energy sources.
"Green Lights is just another way we walk the talk in our commitment to sustainable business. Our natural cleaning products are designed to be easy on the earth and we want our energy to be the same."
– Cindy Rimer, owner of BioKleen
Making a Difference Locally
A portion of the money collected under the Green Lights program is devoted to projects right here in Clark County, including Clark Public Utilities' community grant program.