Helpful Utility Bill Details
Electric service is billed monthly based on a monthly meter reading. If you're a water customer, your meter is read every other month and the usage will be reflected on every other utility bill.
See What's Inside
You'll find plenty of useful information in your bill along with the payment stub:

Your Electricity Use
The shaded box displays information about your current billing period. It includes your present and prior meter readings, your usage for the billing period and details showing how the bill is calculated. You'll see the basic service charge, covering the fixed cost to deliver electric service, and the cost of each kilowatt-hour (on electric bills) and cubic foot (on water bills) in the calculations.

Total Cost this Billing
In this section you'll find a listing of each of the services you're billed for, the city tax collected (if any), and your total bill amount.

Account Summary
This box shows a summary of activity related to your account.

Compare Your Use
This is a section showing your past usage so you can compare your usage between billing periods. Your current billing period and the "year-ago" period are highlighted in bold type for easy comparison.
---
See the back of your bill.
Additional Resources
---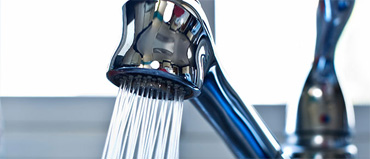 Current Electric and Water Rates
As a public utility, our goal is always to deliver the most reliable service while increasing affordability and providing excellent customer service. Rates have remained stable and unchanged since 2011.READ MORE ›
Sign Up for Paperless Billing
Cut down on clutter and sign up for paperless billing to receive your monthly bill in email. MyAccount makes it easy to manage your account anytime from a computer, tablet or smartphone. READ MORE ›
Financial Assistance
Having trouble paying your bill? We can help. Call us anytime to make payment arrangements or learn more about programs available to help limited-income customers. READ MORE ›