Why Install a Smart Thermostat?
Heating and cooling costs make up the largest portion of your energy bill. While there are many ways to cut costs, installing a smart thermostat can reduce energy waste, while still keeping your home comfortable.  If you're a Clark Public Utilities customer currently heating your home with an electric furnace or heat pump, you may qualify for the $50 smart thermostat rebate. If your home is heated with a natural gas furnace, you may qualify for a rebate through the Energy Trust.
We are also providing qualifying customers with an installation of a FREE smart thermostat and LED lights on a first come, first serve basis.  If you would like to learn more about our Limited Income Smart Thermostat Program, click here.
Let us Help You!
We are currently offering a $50.00 rebate for:
Nest Generation 3
Nest E
Carrier Cor TP-WEM01-A
Bryant T6-WEM01-A
Ecobee-3
Ecobee-4
Ecobee Smart Thermostat with Voice Control
Note: Ecobee Lite does not qualify for the rebate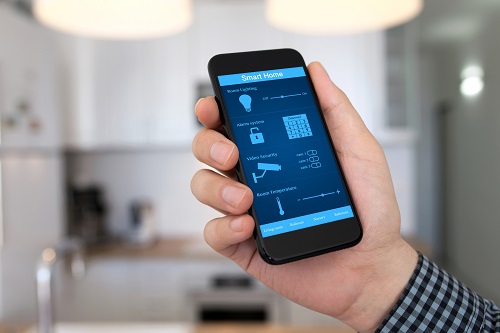 To Qualify for Your Rebate:
You must be a Clark Public Utilities customer
You must own the home where the thermostat is installed
The smart thermostat must be installed at your residence to qualify for the rebate
Your home must be heated with an electric furnace or heat pump*
*If your home is heated with a natural gas furnace you may qualify for a rebate through Energy Trust.
Homes that are heated with dual-fuel systems (e.g., heat pump with a natural gas furnace back-up) are not eligible for a smart thermostat rebate
Process for collecting the rebate
Print and complete the Smart Thermostat Rebate Form
Deliver the completed Smart Thermostat Rebate Form and a copy of your sales receipt to Clark Public Utilities via email to

[email protected]

or by mail to Clark Public Utilities, Attn: Rebates, PO Box 8900, Vancouver, WA, 98668
Questions on Installations
Nest Customer Support
Ecobee Customer Support
Energy Counselor of the Day: 360-992-3355
Need help determining which Nest product you have? Visit these web pages:
Nest Protect
Nest Learning Thermostat