Celebrate Public Power Week with Us
Public Power Week 2023 comes during a special year for all of us at Clark Public Utilities.
This October 1 – 7, as we celebrate the benefits of public power with more than 2,000 other nonprofit customer-owned utilities around the United States, we'll also commemorate our 85th year serving our community.
While much has changed over the last 85 years, our commitment to our customers and the community we serve remains the same.
Follow us on social media as we share interesting photos and content all Public Power Week long. While you're there, say hello and look for fun Public Power Week activities!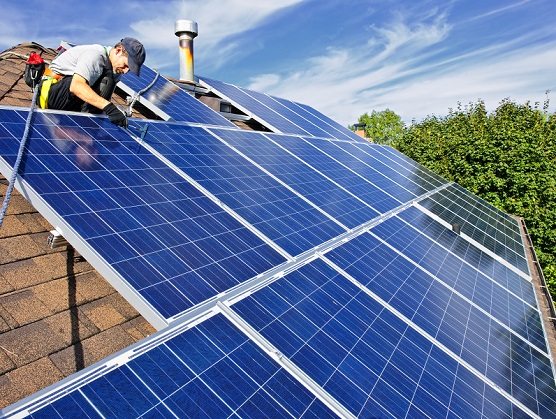 Call Us Before Going Solar
Home or business solar arrays can provide clean, renewable power and lower energy costs for the customer. For the utility, these smaller solar systems can help lower strain on the electric grid during times of high demand and reduce power purchase costs by generating energy here at home.
But it's not a one-size-fits-all solution and it's important to make sure solar is right for your unique property.
When working with a solar installer, verify their claims with an unbiased expert or trusted source. Be wary of any promises a salesperson might make, especially about home solar eliminating your monthly energy bills, any assertions about rising utility rates, or assurances that your home is solar-ready.
Don't sign anything until you understand your property's specific energy needs, its solar production potential, the full cost of the system, and have received at least two or three bids from reputable contractors.
The experts at Clark Public Utilities are always available to help customers understand their options. The utility's solar payback calculator on our website can help you understand when home solar might break even at your property.
Visit ClarkPublicUtilities.com/rooftopsolar to learn more about solar energy, view current solar incentives and use the solar payback calculator, or contact the Energy Services Team at 360-992-3244.
Save More with Higher Weatherization Rebates
Living more comfortably and reducing wasted energy just got more affordable. Clark Public Utilities has raised current attic and floor insulation incentives for customers with electrically heated homes.
The typical household spends half its utility budget on heating and cooling. Weatherization measures like adding insulation to the walls, floor and attic can help keep your home comfortable and reduce the work your heating or cooling system does. It's one of the most cost-effective home improvement projects there is, and yields year-round energy savings.
To learn more about current utility rebates and incentives for energy efficiency upgrades, and specific eligibility requirements visit ClarkPublicUtilities.com/rebates.
To speak with a trained expert to help prioritize your energy efficiency upgrades, or to schedule a free in-home energy review of your electrically heated home, contact the Energy Counselor of the Day at 360-992-3355 or email [email protected].