At Clark Public Utilities, four AmeriCorps members play a vital role in the success of our StreamTeam watershed enhancement and outreach activities. Each member at the utility serves 10.5 months through the Washington Service Corps, promoting community awareness and rehabilitating local watersheds.
Meet the Team
Benefits
AmeriCorps member benefits include professional development opportunities, a monthly stipend, health insurance, loan forbearance and an educational scholarship.
How it Works
AmeriCorps is a national service program through the Corporation for National and Community Service that supports many different service opportunities. Members are placed with local agencies to make the community and environment healthier and safer while increasing their knowledge and skills. They receive extensive training and support for their individual positions, as well as various team training and development opportunities.
Four Positions – Filled for 2023/24 – Open in Spring for 2024/25 term
Education and Outreach Specialist
Restoration Specialist
Invasive Species Technician
Nursery Specialist
View All Position Details
---
Qualifications required for these positions:
18 or older, at beginning of service
U.S. citizen, national or lawful permanent resident
Must have a valid driver's license, clean driving record and reliable transportation to office
Willingness to serve a flexible schedule, including some evenings and weekends (approximately 20-24 Saturdays per year)
Willingness to serve outside often on uneven terrain in all weather conditions for the entire work day
Willingness to operate small engine tools (e.g. brush cutters and weed wackers), with training
Ability to drive a large vehicle such as a 15 passenger van and/or four-wheel drive vehicles with attached equipment trailers, with training
Positive and flexible attitude with strong service ethic
Ability to successfully pass a drug test (random or otherwise)
Proficient in Microsoft Word, Excel, Access and PowerPoint
Strong written and verbal skills, including presentation and public speaking skills
Genuine interest in the success and growth of volunteers and the program
Dedication to environmental stewardship, passion for habitat restoration
Strong interpersonal and customer service skills
Ability to effectively serve independently and with teams
Strong organizational skills and self-initiative to prioritize multiple projects
Flexibility to modify service schedule as needed
Regular and reliable attendance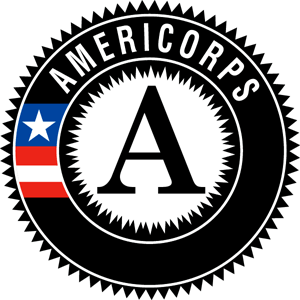 To Apply
Visit this page for direct links to each of our AmeriCorps positions
Click Learn More on your desired position to reach the position listing on the AmeriCorps website
Click Apply Now and complete the AmeriCorps registration & application process
Also see Washington Service Corps website for more information about the AmeriCorps program
Positions remain open until filled –

all current positions filled for 2023-24 term